26-12-2016, 16:56
South Korean lowcoster Jeju Air will launch flights to Vladivostok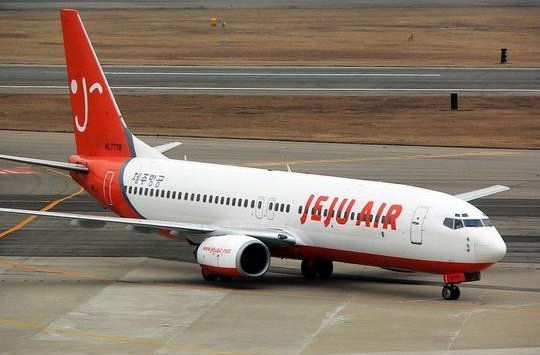 According to South Korean local newspaper Ajoo Kyounjae, that got information from the official of the Ministry of Transport and Land Resources of the Republic of Korea, South Korean lowcoster Jeju Air company intends to launch flights from Inchon International Airport (Seoul) to Vladivostok. The company is currently negotiating on this issue, and plans to start air servce in 2017.
Official of the Ministry of Transport and Land Resources of the Republic of Korea: "Jeju Air has started negotiations on the launching of a new international route to Vladivostok three months ago and has already sent an official notification to the Russian authorities about the intentions".
This information was confirmed by Jeju Airlines.
After the implementation of visa-free regime between Russia and South Korea in 2014, passenger traffic has increased in both directions. Vladivostok attracts Koreans because it is much closer than the European metropolises of the Russian Federation. At present, there are three companies that perform direct flights from Inchon to Vladivostok International Airport, two of them are Russian airlines: "Aeroflot" and "Siberia", and the third one is Korean Air. Previously Asiana airline has been operating flights on this route also, but the company eventually abandoned flights to Vladivostok. Since Russian air companies' aircrafts have the right to go through the airspace of North Korea, so flight on Russian aircrafts takes 40-45 minutes less than on Korean, who are not allowed to get in the airspace of North Korea.
Since Asiana Airline stopped performing flights by the route Vladivostok-Seoul, one S.Korean license is now vacant and Jeju Air company plans to get it.
News source: www.rg.ru